Welcome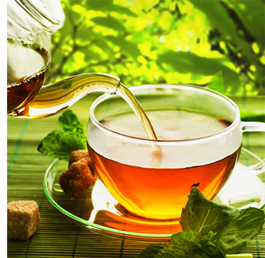 Hello.  My name is Roxann McDaniel-Doise, a Realtor in The Woodlands, Texas and I welcome you to my website.  In its pages, I offer you insight into my company and the communities I cover.  You'll also find a few other tidbits of helpful information here and there.
 I'm a second generation, native Houstonian which can be hard to find nowadays, and I'm proud to call The Woodlands area my home.  I'M YOUR NEIGHBOR!  I attend church here, my kids went to its schools, I shop the area's many fine stores, eat at the numerous great restaurants and enjoy events and activities at its world renowned venues.  I truly care about the community and know there is something here for everyone.
Our Company
BERKSHIRE HATHAWAY – ANDERSON PROPERTIES is a leading real estate brokerage firm serving the Greater Houston area and southeast region of Texas. Our main headquarters are in the Houston Heights and they've handpicked several elite Realtors to open their up and coming Woodlands Office.
But we are more than just a name. We are here to help people. Our agency maintains the human touch. While working with us, our clients feel that all their needs are met whether they need a new home, an investment, advice or a handshake. Our strategy to meet this mission is by promoting teamwork.  Each person on our team has developed a valuable and unique set of skills, and together we work hard to exceed the expectations of our clients.
The company's culture is all about communication and building lasting relationships – friendships even – that far outlast a transaction.  This is the foundation that has enabled the agency to continue to conduct spirited business through shifting economic times, and what we've become known for in the Houston area and surrounding communities.
Looking Ahead
BERKSHIRE HATHAWAY – ANDERSON PROPERTIES is growing under its brand name and affiliation by adding agents, expanding into new cities across TEXAS and acquiring like-minded companies.  Our agents are harnessing the full power of Berkshire Hathaway's expansive tools and technologies, which we believe add to the effectiveness and dedication of our established, Best-In-Class Team.
Let us work for you, whether you are looking to buy, sell or are part of a company relocation.  I hope to hear from you.  I would love to show you around.